Graduation Ceremony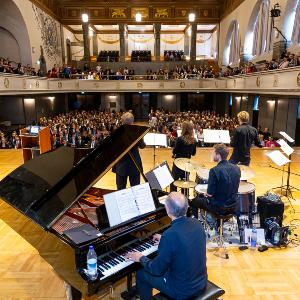 Dear students,
we are pleased to announce that after a two-year break, we are once again hosting a graduation ceremony.
The next graduation ceremony for students who graduated in the winter semester 2021/22, summer semester 2022 or winter semester 2022/23 will be held on Thursday, May 25, 2023.
Registration is open from February 1 to April 30, 2023 here.
If you have any questions about the event, you can reach the organization team at absolventenfeier@physik.uni-muenchen.de.