PSRC – Physics Student Research Conference
Science is You!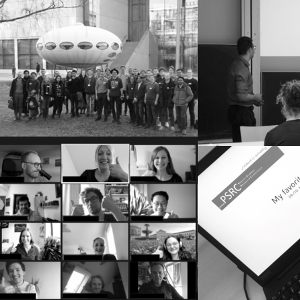 Scientific conferences are part of the everyday life of physicists - physics students at LMU try out what conferences look like and how to present themselves and their own research topic at conferences at the Physics Student Research Conference.
PSRC 2022
"Science is virtually You" - under the motto the Student Research Conference of the Faculty of Physics took place online via video conference on March 8, 2022. You can find an exciting insight into the conference under Review PSRC 2022.
Future PSRC
When the next PSRC will take place you will find out here in time. Feel free to drop by again!