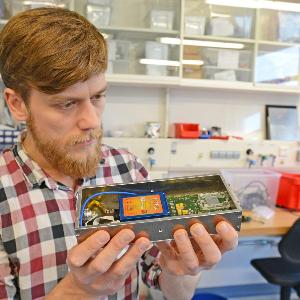 Medical Physics
The search for a high-precision, locally effective treatment for tumours, (while) at the same time optimally protecting the surrounding normal tissue, has always been the driving force behind the technological and methodological development of electron, photon and hadron sources for a broad spectrum of treatment modalities.
Despite the high degree of maturity, the complexity and the integration of precise irradiation and imaging devices in the currently most modern therapy systems, there is still great potential for improvement in the entire therapeutic treatment chain. This requires close, interdisciplinary cooperation between physics, medicine, biology, computer science, and bioengineering.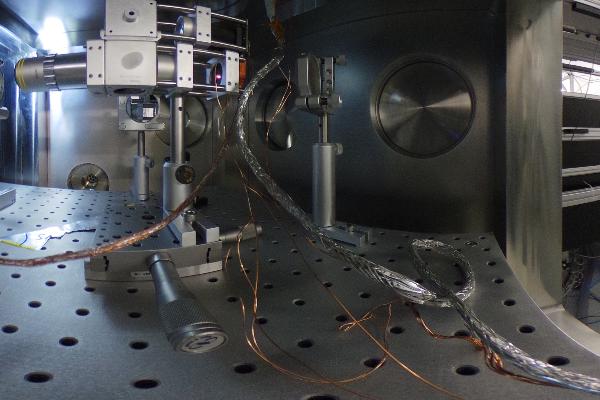 Our clinically oriented research focuses on improving the dynamic description of the patient's anatomy, more accurate modelling of radiation planning by refining our understanding of tissue radiation interaction, and the use of all physical processes that allow in vivo visualisation of the actually performed therapeutic irradiation. These goals are pursued through the further development of many high-tech solutions in existing radiation therapy facilities and through the establishment of new computer-based approaches and detector technologies. In our quest for new strategies in image guided and adaptive therapy, especially in the still young field of ion beam therapy, we collaborate with several clinical centers and industrial providers in the healthcare sector.
To bridge the gap between clinical practice and basic understanding of the mechanisms responsible for the success of radiotherapy, we are establishing new, innovative approaches for cellular and preclinical studies in small animals. This implies enormous technical challenges to transfer the precision of human radiotherapy down to millimeters and even down to (sub-)micrometer scales, and reflects our efforts to create new opportunities for biomedical applications through visionary, laser-based accelerator concepts.
Please click here to visit the website of the Chair of Medical Physics.
Professors
Prof. Dr. Katia Parodi
Radiotherapy, in particular with protons and heavier ion / Monte-Carlo Simulations / Dosimetry and beam monitoring,medical imaging & in-vivo verification
Prof. Dr. Marco Riboldi
Accurate image guidance methods for radiation therapy / Advanced real-time motion compensation in radiotherapy / Digital imaging in radiation therapy applications
Prof. Dr. Jörg Schreiber
High intensity laser plasma interactions / Laser driven particle acceleration, e.g. at the Center for Advanced Laser Applications (CALA) / Multimodal radiotherapy with ultrashort ion bunches