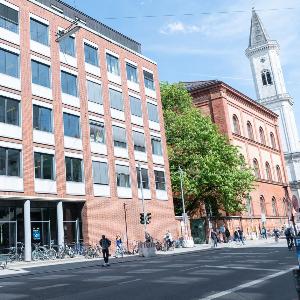 Latest news and events
We keep you up-to-date.
Latest news
Snapshots of photoinjection

Ultrafast laser physicists from the attoworld team at LMU and the Max Planck Institute of Quantum Optics have gained new insights into the dynamics of electrons in solids immediately after photoinjection.

Beyond the limits of light

The research team led by LMU physicist Ralf Jungmann is using a new technique to enhance fluorescence microscopy to the Ångstrom scale.

Keeping time with an atomic nucleus

Nuclear clocks could allow scientists to probe the fundamental forces of the universe in the future. LMU researchers have made a crucial advance in this area as part of an international collaboration.