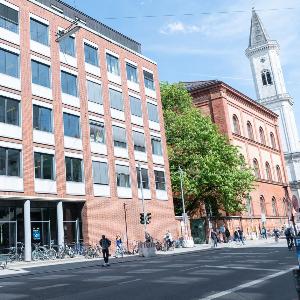 Latest news and events
We keep you up-to-date.
Latest news
The right twist

Stacked layers of ultrathin semiconductor materials feature phenomena that can be exploited for novel applications.

Droplets in motion

LMU physicists investigate the dynamics of active protein droplets in cells.

Life on distant moons

Free-floating planets do not orbit a sun. Their moons may still have liquid water, and thus the basis for the emergence of life. Munich-based researchers have now determined the necessary properties.
Current events
There are no events available at the moment.