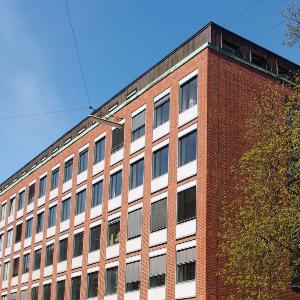 Dean's Office
Dean of The Faculty of Physics
Dean's Office
Dean of the Faculty of Physics
Prof. Dr. Ralf Bender
Postal address
Ludwig-Maximilians-Universität München
Dekanat der Fakultät für Physik
Geschwister-Scholl-Platz 1
D-80539 München
Address for visitors
Ludwig-Maximilians-Universität München
Dekanat der Fakultät für Physik
Schellingstraße 4
D-80799 München
dekanat17@lmu.de
Secretary
Merita Shabanaj
Phone: +49 (0)89 2180 - 3340
Anna-Serena Melo Voigt
Phone: +49 (0)89 2180 - 3640
voigt.an@physik.uni-muenchen.de
There are further information on the submission and defense of a doctoral thesis available.

+++ Dear PhD students,
please be aware of the dates during which the dean's office will be closed in the summer semester 2023. We kindly ask you to keep in mind that those days have to be added to any deadline set for the submission of your dissertation:
Mai 18th to 21st 2023
June 08th to 11th 2023
August 14th to 15th 2023 +++
For general matters concerning the dean's office, PhD/Habilitation:
Monday - Thursday: 2:00 pm to 3:30 pm or according to prior agreement.
Telephone consultation hours:
Monday, Wednesday, Friday , 10:00 – 12:00 am.