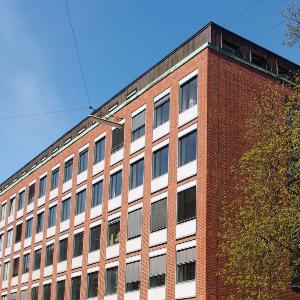 Dean's Office
Dean of The Faculty of Physics
Dean's Office
Dean of the Faculty of Physics
Prof. Dr. Ralf Bender
Postal address
Ludwig-Maximilians-Universität München
Dekanat der Fakultät für Physik
Geschwister-Scholl-Platz 1
D-80539 München
Address for visitors
Ludwig-Maximilians-Universität München
Dekanat der Fakultät für Physik
Schellingstraße 4
D-80799 München
dekanat17@lmu.de
Secretary
Merita Shabanaj
Phone: +49 (0)89 2180 - 3340
merita.shabanaj@physik.uni-muenchen.de
Anna-Serena Melo Voigt
Phone: +49 (0)89 2180 - 3640
voigt.an@physik.uni-muenchen.de
Please note: Due to the current situation regarding the corona virus, there will be no personal consultation hours until further notice. Please contact us by phone or e-mail if necessary. There are further information on the submission and defense of a doctoral thesis available.

For general matters concerning the dean's office, PhD/Habilitation:
Monday - Thursday: 2:00 pm to 3:30 pm or according to prior agreement.

Telephone consultation hours:
Monday, Wednesday, Friday , 10:00 – 12:00 am.